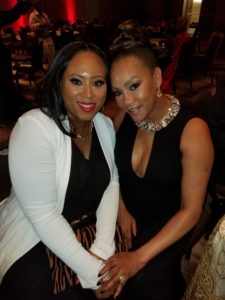 Fusing together her experience with media, her passion for writing, and the natural ability to consult and connect people with resources, Media Consultant and Founder, Danielle C. Richardson launched Premier Vision PR in October 2013. In February 2016 she changed the name to "Premier Vision Media".
Prior to establishing Premier Vision Media, Danielle hosted the Juice Radio podcast for over 5 years, contributed to several publications as a freelance writer and has handled media campaigns for clients before the official launching of her own consultancy.
With a diverse range of clients, Danielle has the skill, experience, talent and dedication to create the much needed buzz for your brand.
Originally from Queens New York, Danielle graduated from Georgia State University with a B.A. in Arts & Science. She later received an Undergraduate Certificate in Marketing from the University of Phoenix.  She currently resides in the great city of Houston, TX with her family, however, Danielle supports clients in Atlanta, New York, LA and remotely as needed. A self proclaimed foodie and hip hop head! She enjoys traveling, volunteering, reading, writing, the theater, music and spending time with friends and family!
Check out a throwback video of founder Danielle Richardson, aka Miz D with the Juice Radio team… getting the public opinion on celebs and special treatment!